The GOLDINA company dates back to the Karl Loy Bandweberei GmbH company. This company was founded in Munich in 1914 and since then has been producing ribbons for student associations. Medal ribbons, cords, decoration ribbons, rosettes and other products for tournament and club requirements were added later. The GOLDINA company was founded as an independent company in 1970 in order to expand the activities of the Karl Loy company in the decoration ribbon sector. GOLDINA took over the artfleur company in 2010 and since then markets its ribbons in the floristry sector under the artfleur Da Vinci brand.
Today the business can access three production locations in Landsberg am Lech, Velbert-Langenberg and a works in Beroun/ Czech Republic and belongs to the leading suppliers in Europe.
Both companies are managed today in the fourth generation by
Mr. Bernhard Hackenberg and Mr. Till Hackenberg.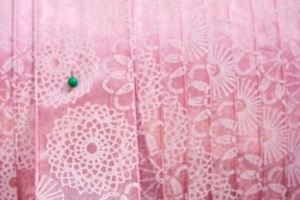 woven decoration ribbons
polypropylene decoration ribbons (curling ribbons)
printed and embossed ribbons (e.g. with company logos)
decorative cords
textile accessories
hand-made bows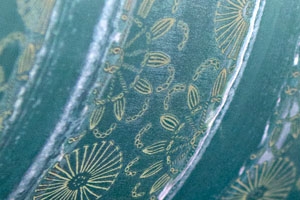 Each year the GOLDINA team together with experienced designers creates a completely new Spring and Christmas collection. Collages of trend themes are created and to each of these matching new decoration ribbons are developed.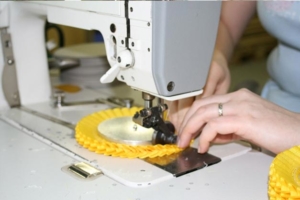 The GOLDINA company strives to build up long-term and partnership-based relationships with its customers and to intensify them through consultation and the development of concepts together. Our sales teams in Landsberg and Velbert are at your disposal for this.
The sales are divided into the following areas:
resale (spools and hanks for the end consumer)
floristry (products sold by the metre)
packaging concepts for industry (ready-made bows and personalised ribbons)
Production takes place at the following three locations:
Landsberg am Lech with an area of more than 12.000 sq.m.
Velbert-Langenberg (more than 8.000 sq.m.)
Beroun/Czech Republic (more than 7.000 sq.m.)
Due to our own production facilities individual customer requests, such as ribbons with imprinted logos, can be realised quickly and flexibly.
These facilities include, amongst others, our own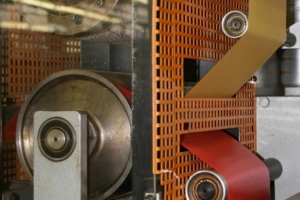 weaving mill
dying department
cording machine
braiding machine
printing and embossing machines
material cutting machines and rolling machines
machines for the production of curling ribbon
The hand-made bows for the packaging industry are produced economically in our works in the Czech Republic.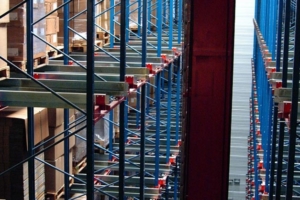 Our distributing warehouses ensure trouble-free distribution and modern logisitics:
fully-automated high rack warehouse with approx. 3.000 pallet spaces (since 1996)
fully-automated small parts warehouse (AKL) with up to 42.000 boxes (since 2002)
This secures a quick and punctual delivery for the customer.